The 20-year-old from Tyrol came second in the second competition in Seefeld and confirmed his top level.
The yellow jersey of World Cup champion Johannes Lamparter fits well. And the 20-year-old Nordic athlete seemed to love the new trendy outfit.
On the second day of the Triple North at Seefeld, the Tyrolean not only maintained its World Cup spot against serial winner Jarl Magnus Reiber, but also increased his lead to over 100 points. While Riiber was only tenth after a failed jump in headwind conditions, Lamparter finished second and ended up on the podium for the sixth time in a row.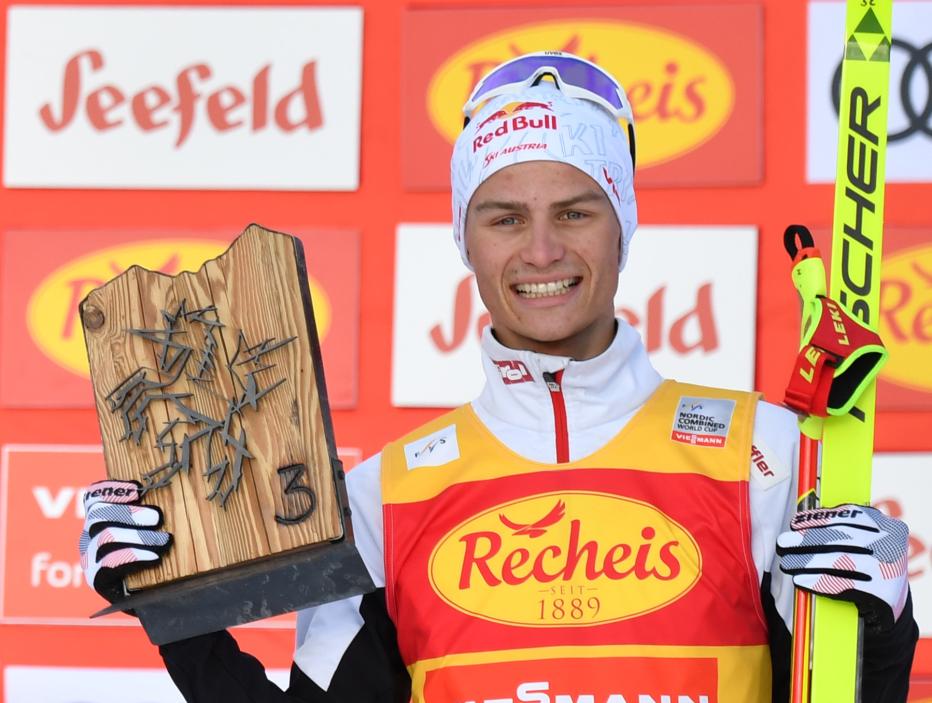 A German prevented the Austrian's first home win at Seefeld since 2010 (Mario Stecher). Only Vincennes Geiger, who overtook the Austrian in the last meter of the 10-kilometre cross-country race, lost to Johannes Lamparter. "Jaeger was unbeatable today," Lamparter said at the finish line. "
In the wake of the double world champion, other Austrians also appeared. Martin Fritz finished seventh, Franz Josef Rehr finished 10th, and Lucas Klapfer, who is not on the Olympic team, finished 11th.
"General writer. Twitter fanatic. Award-winning alcohol practitioner. Pop culture guru."