Google offers its own subscription service google one Now one too VPN in a. from at least 2 TB of storage space (€9.99/month) The service can now be used for free in Austria. In the coming days, subscribers should find it in their Google One app, and the offer will now be rolled out gradually.
We explain to you:
How does the service work
Which data Google collects (which it does not collect)
How do you get it Enabled
What does a Google VPN do?
Simply put, a VPN ensures that your privacy is protected when browsing the Internet. In addition, you can bypass geo-blocking, that is, access content that is already blocked for access from a specific country. If you use the free WiFi in your hotel, coffee shop, or train, the VPN protects them from their ability to read data. However, the VPN providers themselves can view the data.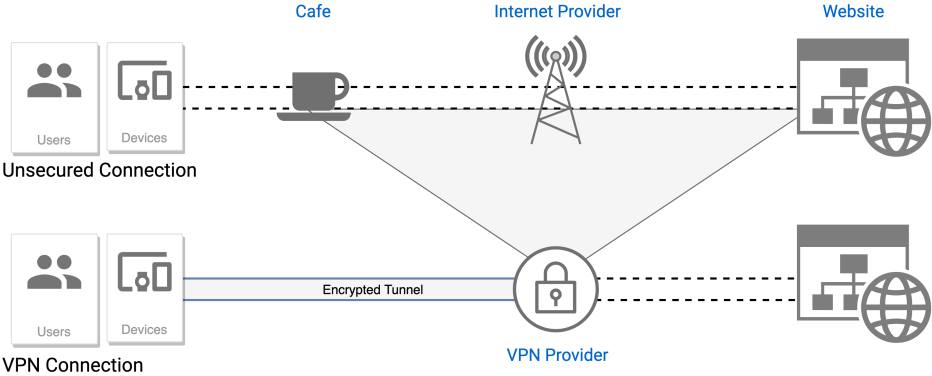 Google confirms in a file White papersUnlike some VPN providers, they do not log any data. The authentication of users and their activities was carried out by two separate services. The connection between the two services is viablind iconsThis prevents both processes from using the same identifier.
According to Google, this is almost insurmountable for attackers. Only when both services are hacked can a relationship be established between the users and their online activities.

Google stores this data
Of course, Google still collects some data, but that's all collage. This means that it is only a summary of data that is grouped according to the content. More precisely, Google collects the following data:
Aggregate Transfer Rate
VPN tunnel total uptime
Aggregate latency for VPN tunnel setup
Combined total bandwidth
Total packet loss rate
VPN tunnel total failure rate
Bulk attempts to rebuild the VPN tunnel
CPU and memory usage for the service and/or server
Total error rate for VPN tunnel construction
Google uses this evaluation data to Usage Statistics For VPN service to identify errors and Attempt to defraud To avoid this, as stated in the white paper.
In addition, if necessary, the number of times users have used the service in the past is recorded 28 days used. However, neither the exact time nor the duration of use is saved. In addition, records from Server Errors Saved, but no request or response data saved.
Google does not store this data
According to Google, the company does not store the following user data:
Internet congestion, including DNS
IP addresses From devices connected to the VPN
used by individual users Bandwidth
Contact timestamp from users
How to activate Google VPN
The prerequisite for activating a VPN is at least a Google One subscription 2 TB storage space. This is the third level of subscription after 100 GB and 200 GB. Cloud service includes storage space for GmailAnd google docs And Google Photos. in associated Google-One App You can find the service in the coming days:
Google-One App Install and open
On the start page, the option "Activate VPN', click on it
slider Swipe right to activate
Get Attention "VPN Connected"
VPN can also use the slider again closed will
If it is not yet available, you should check again and again during the week whether the application shows the service and whether all Current updates installed for the application. If the option still does not appear, you can uninstall the app and download it again.
"Social media evangelist. Baconaholic. Devoted reader. Twitter scholar. Avid coffee trailblazer."