Christian Democrats celebrate a significant increase in votes in state elections, and the Social Democrats fall.
Germany. After a long drought, the CDU has reason to celebrate again – and with an electoral victory of historic proportions: The ruling Christian Democrats led by Prime Minister Daniel Gunther won state elections in Schleswig-Holstein on Sunday with record growth.
On the other hand, the SPD experienced disaster and fell to its worst result – according to the first figures even behind the Green Party. The fourth most powerful force was the FDP. According to the first figures, the AfD may leave the state parliament for the first time after losing votes.
Candidate for the position of counsellor?
For Gunther, the result was also a great personal success. The 48-year-old is one of the prime ministers with the highest popularity ratings nationwide. Gunther can now choose with whom to rule in the future after five years of the Jamaican alliance. He announced that he would like to hold talks with both former coalition partners in the coming days.
Both the Green Party and the FDP have made it clear that they will also be available as partners in a two-party coalition. For the CDU, after a series of defeats at the federal level and in several states – most recently in Saarland – it was a success for the first time in almost a year.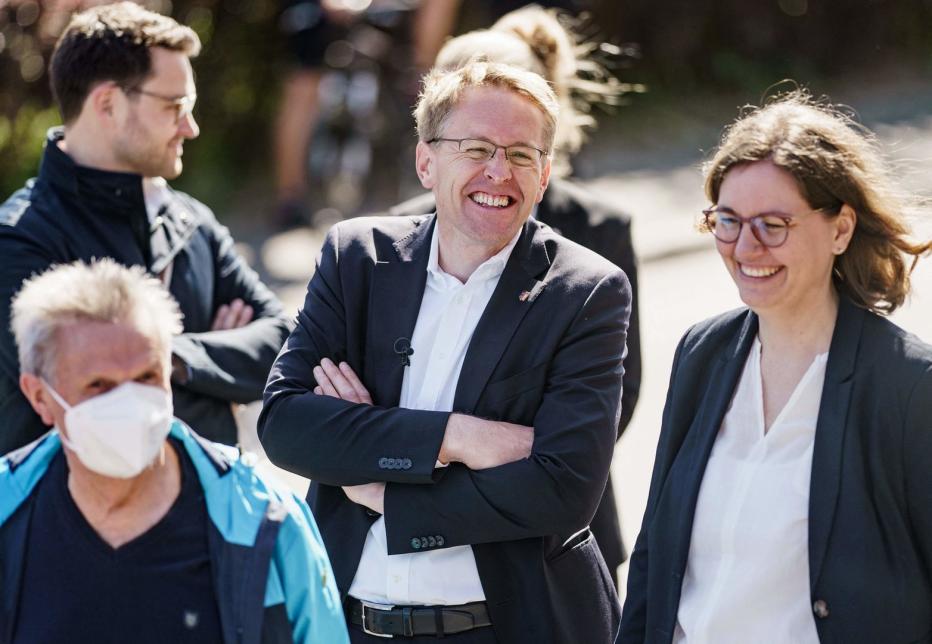 Gunther could also become more important in federal politics. His name is also now mentioned when there is speculation about the next candidate from the union for the job of chancellor. Ironically, Gunther, who was never a huge supporter of Frederick Merz in the Union, provided him with his first success.
Small Bundestag elections
But more important is the state elections in the most populous state of North Rhine-Westphalia next Sunday. NRW elections are often referred to as "mini-federal elections." According to recent polls, the CDU and SPD are roughly equal there. The Social Democrats, with Thomas Kochati as their first candidate, hope to be able to replace the CDU's prime minister, Hendrik Fust. The NRW election came seven and a half months after the federal election as the first major mood test for Chancellor Olaf Schulz (SPD) and the new opposition leader of the CDU Merz.
In the northernmost state of Schleswig-Holstein, 2.3 million voters were invited to cast their ballots. Voter turnout was estimated at 63 percent.
"Food practitioner. Bacon guru. Infuriatingly humble zombie enthusiast. Total student."