Game Freak, best known for developing the main games in the Pokémon franchise, is teaming up with publisher Take-Two Interactive on an all-new project that is very different from their previous work.
Pokémon developer Game Freak is working on a new game
Although mainly the studio Game Freak Pokemon games Like Sword and Shield, Legends: Arceus, Crimson, and Crimson, it has released other games outside the Pokémon series in recent years, such as Little Town Hero, Drill Dozer, and Pocket Card Jockey: Ride On!.
Under the name "Project Bloom," Game Freak is now working with publisher Take-Two Interactive or Private Division, in a new game. This should differ both in style and in terms of content from the developer's previous work (source: Private section).
On the official website of the company already Release a graphic for the upcoming gameWhich was drawn by the well-known artist Kazuma Koda. Koda is known for his work on games such as Nier: Automata, Bayonetta 2, Fire Emblem: Three Houses, and also Pokémon: Let's Go Pikachu! known (source: ribbed).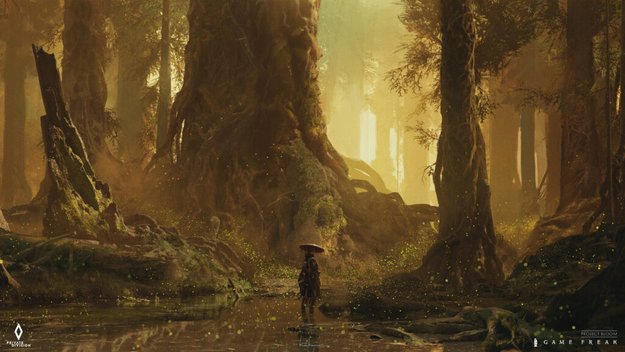 Features a character in a mystical forest and swamp. He appears to be wearing traditional Japanese clothing and a straw hat. Nothing has been revealed about the game itself, but everyone involved will be thrilled at the opportunity to develop a new IP. Which differs from your previous work.
You do not know what to play for a long time? We have suggestions for you:
What is the end date for the Bloom project?
according to their own information at an early stage of development It does not have an announced release date yet. It is expected to appear in Take-Two's 2026 fiscal year. No more details about the Bloom project can be expected in the near future.
Don't want to miss more news, guides and tests for new games? Have you always wanted to know what is happening in the gaming community? Then we went on
FacebookAnd
YoutubeAnd
InstagramAnd
flipboard or
google news.
"Social media evangelist. Baconaholic. Devoted reader. Twitter scholar. Avid coffee trailblazer."