Turkey's justice minister has launched investigations into the suspects who were said to have burned the Quran in front of the Turkish embassy in Stockholm in January. There has also been diplomatic turmoil between Iraq and Sweden for weeks.
The dispute between Iraq and Sweden over the burning of the Koran extends to Türkiye. Turkish Justice Minister Yilmaz Tunek announced on Friday that arrest warrants had been issued for politician Rasmus Paludan and nine other suspects who allegedly burned a Quran in front of the Turkish embassy in Stockholm in January. "The Public Prosecutor's Office has pushed for a full investigation to identify the suspects and gather conclusive information on their identities and evidence of their criminal activities," he said.
Meanwhile, Sweden has withdrawn all of its embassy staff from Baghdad for security reasons. The Ministry of Foreign Affairs in Stockholm announced that the tasks of diplomatic representation in Iraq will be carried out temporarily from Sweden. On Thursday evening, an angry mob stormed the Swedish embassy in Baghdad and set it on fire. Sweden lodged a formal protest, demanding better protection for its diplomats from the Iraqi authorities. Instead, the Iraqi Prime Minister, Muhammad Shia' al-Sudani, expelled the Swedish ambassador. Baghdad even threatened to cut off diplomatic relations altogether.
Already several incinerators of the Koran in Sweden
The impetus for this was a gathering authorized by the Swedish police in front of the Iraqi embassy in Stockholm, where a Qur'an was to be burned. According to eyewitness reports, a book that protesters called the Koran was trampled upon and damaged during Thursday's protest. During the march, Iraq recalled its ambassador to Stockholm.
In Sweden, copies of the Quran have been burned several times during protests. Far-right Paludan, who holds dual Swedish and Danish citizenship, set fire to a Koran near the Turkish embassy in Stockholm in January at an anti-Turkish rally. Even then, the government in Ankara condemned the "sickening attack on our holy book".
Protests in Saudi Arabia, Iran and Lebanon
Other Islamic countries have also sharply criticized the renewed defamation of the Koran in the Swedish capital, Stockholm. The Saudi Foreign Ministry said on Friday it was a "systematic provocation against the feelings of millions of Muslims around the world". The "irresponsible actions of the Swedish authorities" allowed extremists to desecrate the Holy Quran.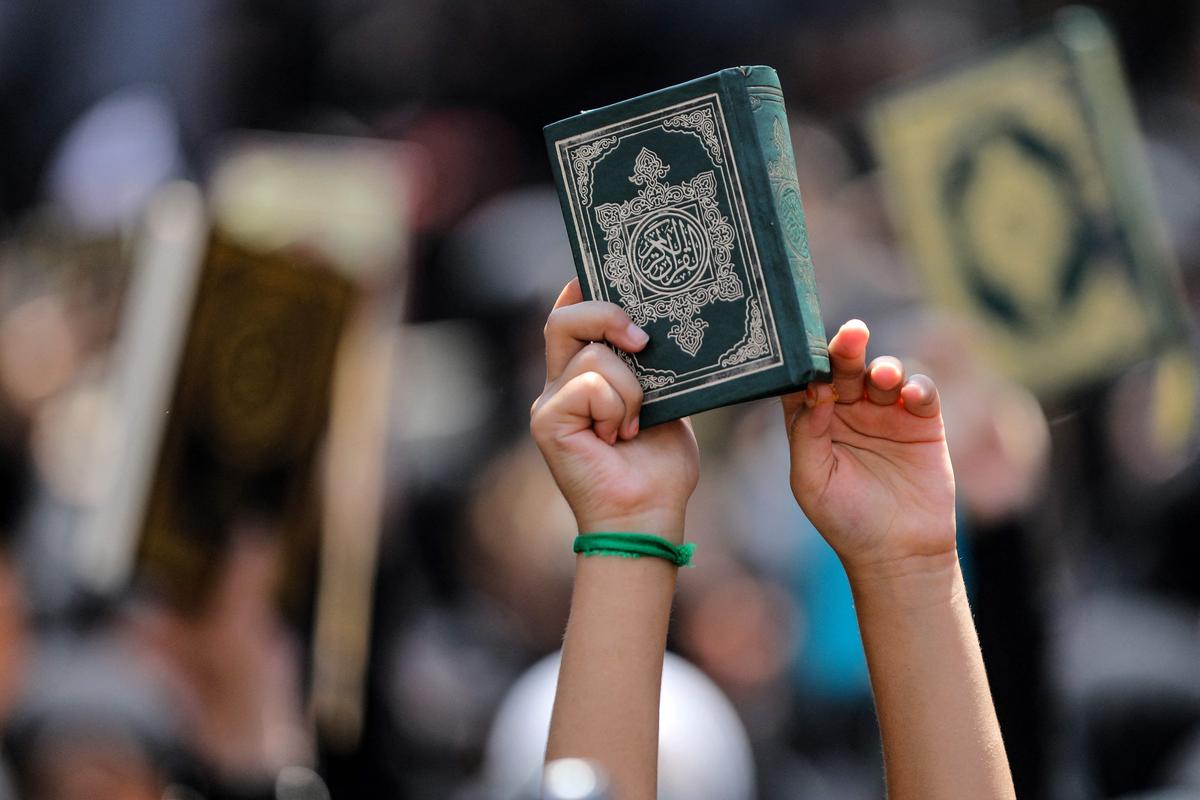 Thousands of protesters took to the streets in Iran. State radio reported that the faithful took part in the state-organised protests that swept across the country after Friday prayers. The Swedish ambassador was summoned to the Foreign Ministry in the capital, Tehran, on Thursday night – in a sharp form of diplomatic protest. Saudi Arabia and Qatar also recalled their Swedish ambassadors.
The pro-Iranian Hezbollah in Lebanon has called for Friday's demonstrations. Thousands of Hezbollah supporters joined the protests across the country. Meanwhile, the Lebanese army guarded the entrance to the Swedish Embassy in Beirut. Nationwide protests erupted in Iraq on Friday.
"Food practitioner. Bacon guru. Infuriatingly humble zombie enthusiast. Total student."