China's GPD relies on several innovations from AMD for its newly launched Win Max 2 laptops. The limited graphics performance of the Phoenix APU can be greatly increased by using an external GPU based on the Radeon RX 7600M XT with RDNA 3. Their connectivity via OcuLink is exciting Also interesting.
Handheld gaming with AMD Phoenix
Reminiscent of the 10-inch GPD Win Max 2 laptop, the GPD Win Max 2 gaming laptop in the new 2023 edition uses AMD's Phoenix CPU with Zen 4 and an RDNA 3 graphics unit in the budget U version for laptops. Specifically, the Ryzen 7 7840U and Ryzen 5 7640U are available, and they're powered by 16GB to 64GB of LPDDR5 RAM and a 1TB or 2TB SSD, depending on the configuration.
Optionally external Radeon with RDNA 3
If iGPU performance is not enough, you can buy an external GPU. The GPD G1 eGPU houses an AMD Radeon RX 7600M XT from the mobile segment in a 225 x 111 x 29.8mm case, which in turn has 8GB of VRAM. The eGPU should weigh around 920g including the integrated 240W power supply.
Thus, the solution is more compact than the Asus ROG XG Mobile (test), which in the new version has dimensions of 217 x 165 x 32.6 mm and weighs 1.3 kg. And with its absorption New Asus solution With the GeForce RTX 4090 laptop, Nvidia's flagship for mobile, it's several performance classes higher than the Radeon RX 7600M XT.
Connect via OCuLink or USB4
The connection between the eGPU and the mobile device is established via OCuLink, which is a cable connection based on copper wires with PCI Express or USB4. GPD gives a generic "63 Gbit/s" (PCIe 4.0 x4) bus bandwidth for the graphics card connection. However, only OCuLink can reach that limit, because USB4, like Thunderbolt 3 and 4, is limited to PCIe 3.0 x4 at a maximum speed of 32 Gb/s. Asus also named 63Gb/s for the ROG XG Mobile's connectivity, but it talked about PCIe 3.0 x8.
Standards
GPD compares the performance of the Radeon RX 7600M XT to the GeForce RTX 3070 and sees the former at an advantage. The YouTube channel shows what Win Max 2 can do by hand without an eGPU Fawkes in the video.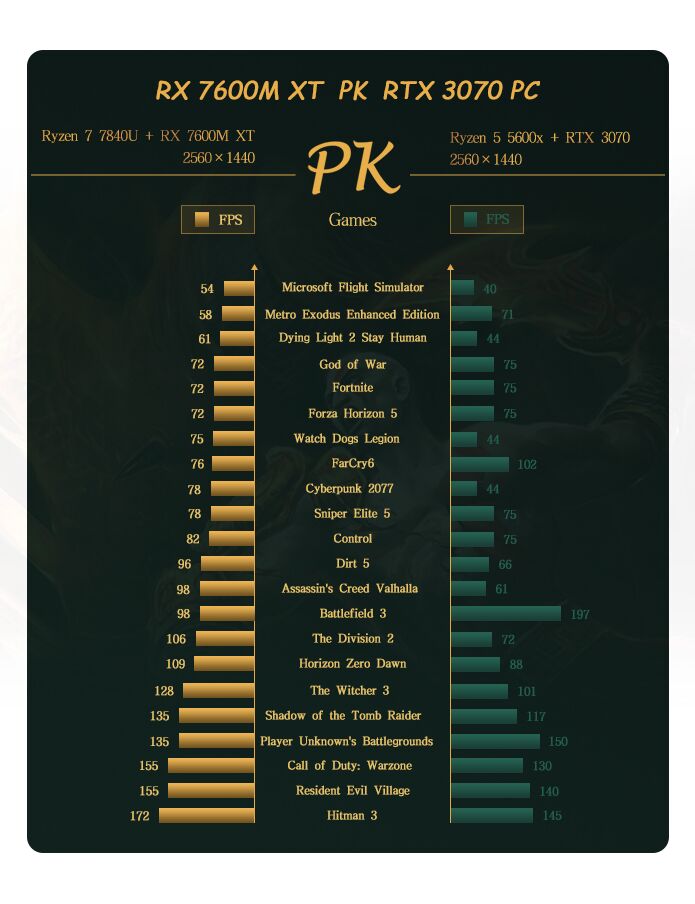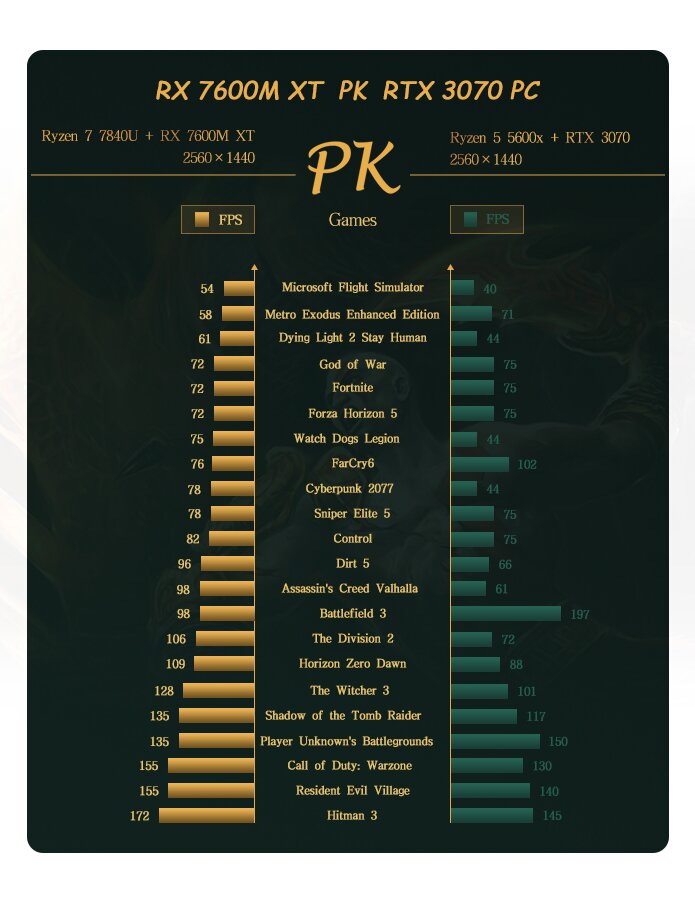 the prices
Win Max 2 2023 starts at $892 with a Ryzen 7640U, 16GB of RAM, and a 1TB SSD; For eGPU, another 800 USD has been added. The version with the Ryzen 7840U, 64GB of RAM, and 2TB SSD maxes out at $1,361, or $2,172 with the eGPU. In the end, the solution costs about as much as a full-fledged gaming laptop.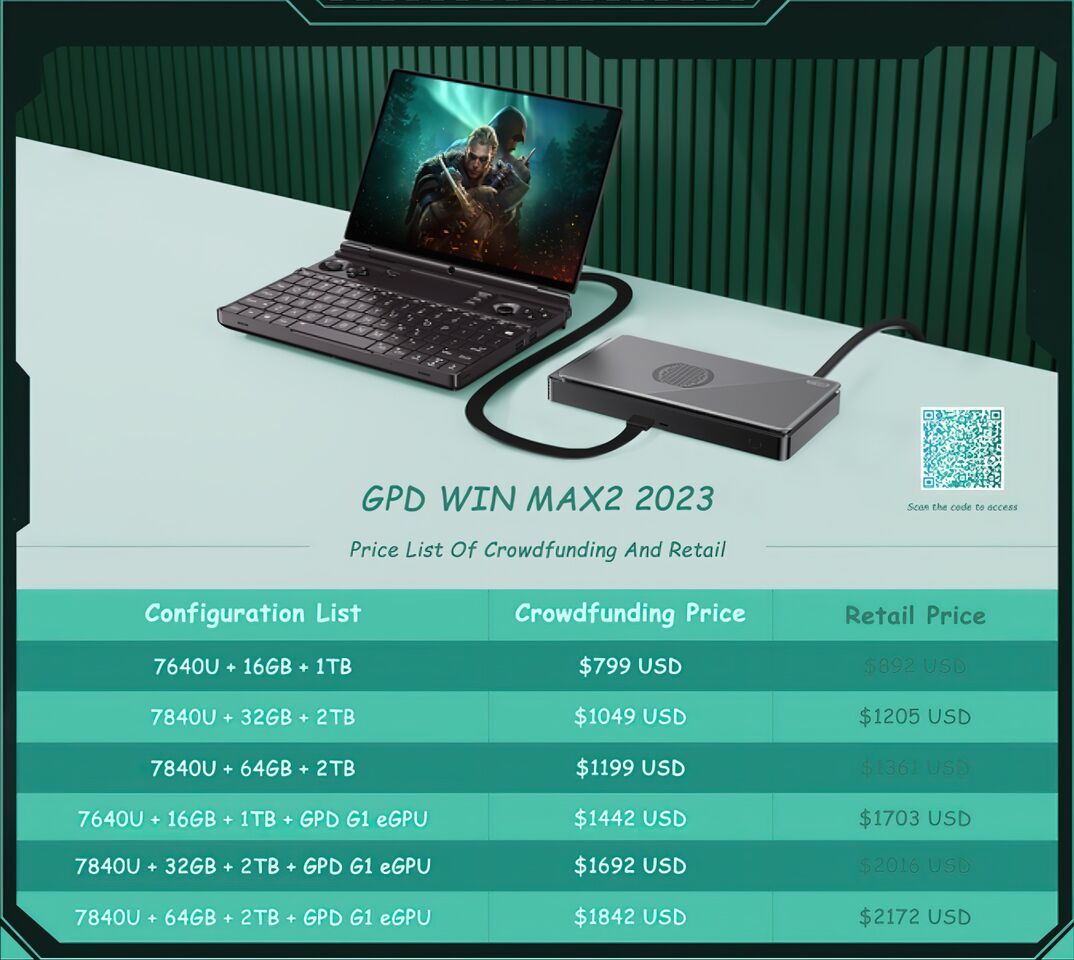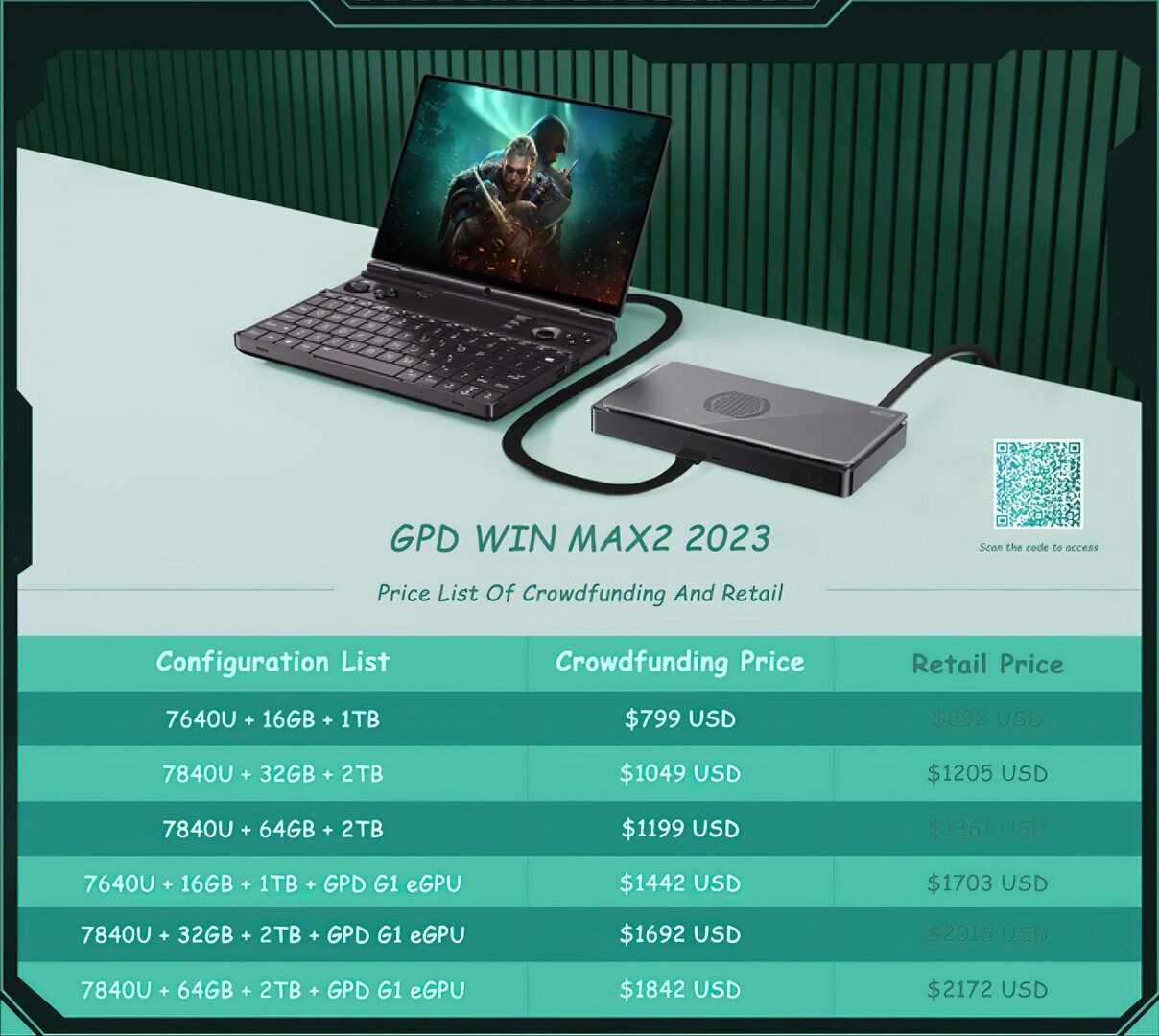 as part of Indiegogo Campaign However, the prices are much lower.
"Social media evangelist. Baconaholic. Devoted reader. Twitter scholar. Avid coffee trailblazer."