© APA / AFP / JOSH EDELSON / JOSH EDELSON
Google is not only planning itself as a company by the year 2030 Management without CO2 emissionsBut it also wants to encourage its users to behave in a climate-friendly manner. A number of new procedures and functions for services such as maps or the Order gifts.
"Our goal is for the sustainable alternative to be the simpler alternative," says the head of Google. Sundar Pichai as part of the offer. While many of these things will seem small if you multiply them across all Google products and users, they will have a huge impact, according to the Google CEO.
"Our goal is that the sustainable alternative is the simpler alternative."
Sundar Pichai | Google CEO
News on Google Maps: Eco route for cars
Since traffic is one of the biggest CO2 culprits, Google is here maps in a. Some time ago, a feature was announced that suggests the most environmentally friendly option for a vehicle's track.
The calculation takes into account not only how fast you can go, but also how much fuel you need and how many emissions you have. Not only expected traffic obstacles are taken into account, but also the path, such as ramps. It's called the climate friendly road Basic Shown – provided that its arrival time is the same as the arrival time of a conventional route.
The feature will start immediately in the USA, and should also be available in Europe in 2022. "We estimate that this could save over a million tons of CO2 emissions per year – the same amount as if one wanted to 200,000 cars Pichai said.
Cycling
Want Google Maps to be more fun cyclists Act. Recently, requests for bike paths have nearly doubled, according to a Google admin Sarah Jane Williams Implement. In the future, there will be a separate view for commuting by bike, where you can keep an overview even if you take your mobile phone out of your pocket just to look at the map.
In addition, it is integrated Bike and scooter sharing services From now on all over the world. You can see directly in Google Maps how many rental bikes or e-scooters are currently available in a particular location. If there are static storage bins, it will also be shown if there are enough free spaces at the desired endpoint of the path.
Artificial intelligence changes traffic lights
However, Google doesn't just want to reduce emissions in car traffic with Maps. The company also has one Artificial Intelligence (AI) It is developed that can switch traffic lights completely automatically. The idea is to prevent unnecessary emissions during idle times.
The feature is an ongoing research project and is already being tested in some cities in Israel used. So now you can see according to Pichai 10 to 20 percent Reduce fuel consumption and delays at intersections. They want the project to be the next city Rio de Janeiro bring.
green travel
There are also innovations for Google search for flights. In the future, the number of emissions generated on a particular route will appear when searching for a flight.
This takes into account not only the type of aircraft or route selected (eg with transfers), but also the class in which you are flying. A business class passenger causes far more greenhouse gases than an economy guest. According to Google, the information should also help you quickly find the flight with the least amount of greenhouse gases.
And if you can not only get the ride, but you can too the hotel If you search through Google, the results will provide additional information about whether the property in question has taken steps toward sustainability. Google relies on independent certification bodies such as green key And Earthcheck. It is said that it is hoped that the corresponding supply of licensed housing will increase sharply in the coming months.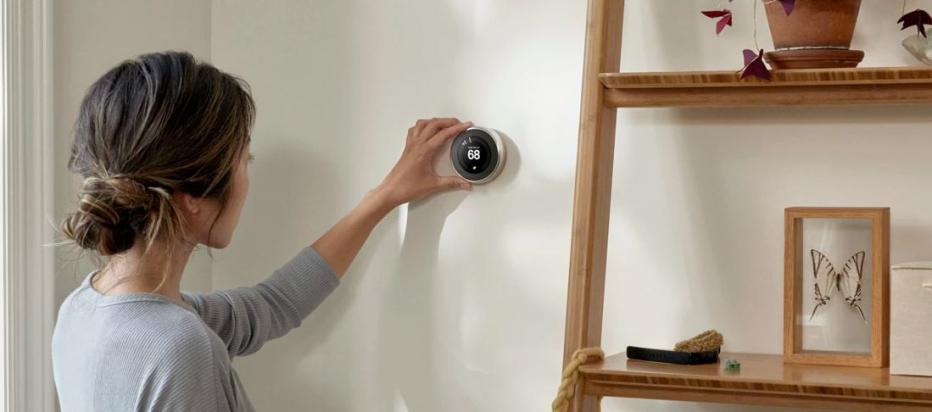 Household appliances and heating
They also want to rank the climate-friendly and particularly effective products in google shopping-searching for household appliance. In this way, users should be able to clearly assess the suitability of the climate. When searching for cars, carbon dioxide emissions and the climate factor are also highlighted. It should also show in a customized way what cost savings can be achieved by purchasing one electric cars she has. Even if you have more investment opportunities Google Finance Looking for it, you get it Climate points The company you want to buy shares from.
In the USA, Google also offers users of the Nest smart thermostat via live review Possibility to automatically make electricity consumption more environmentally friendly. For example, energy for heating or cooling must be consumed primarily when electricity is available from renewable sources. To make this possible, Google is working with energy providers. The feature is unpaid, however.
One of the main points of the climate crisis is also to find independent and reliable information on this topic. For this reason, Google is reviewing the file results pageWhen searching for "climate change". For example, information from sources such as the United Nations should be directly integrated. The new page will be available from the end of October.
"Total coffee aficionado. Travel buff. Music ninja. Bacon nerd. Beeraholic."