Martinez, who started stage six in third place overall, made it to the finish in Pico del Buitre, 26 seconds behind today's winner, Cos. That was enough for him to take the red jersey eight seconds ahead of Kiss. Today's winner said afterwards: "It was a very tough stage. Winning a stage is unbelievable. I'm going to enjoy it."
Romain Bardet finished third in the stage (+0:31). Emanuel Buchmann (Bora-Hansgrohe) and his colleague Lenard Kamna had belonged to a very large pioneer group for a long time, but on the final ascent they could no longer keep up with the other climbers. Buchmann finished as the 17th best German, with a lap of 2:33 minutes. Kamna had to give up earlier and finished the stage in 33rd place (+7:11).
Behind the leading group, a heated battle for seconds also broke out in the classification drivers' group. With four kilometers to go, Primoz Roglic attacked and immediately pulled away from the rest. Rimko Evenbol was unable to follow. And soon after that he left the Belgian Jonas Wengegaard behind.
Vingegaard then caught up with Roglic and the two along with team mate Attila Walter got a few more seconds on the man in the red jersey. In the end they were 32 seconds ahead of Evenepoel.
Evenboul: "I didn't exhaust myself completely"
The Belgian champion conceded 3:24 minutes in front of today's winner Koss. The American made up another ten seconds thanks to the extra seconds. Evenepoel is now only ninth in the overall standings. The gap between him and new leader Martinez is 2:47 minutes.
"I felt fine," Evenboul said in a post-stage interview. "I couldn't go faster when the others attacked. It just went at my own pace." He commented relatively calmly on the jumbo duo's loss of time: "In the end, it was now 30 seconds to the fastest guys. I didn't quite wear myself out, it was a more controlled ride. But I couldn't push the line." Sometimes you have days like this."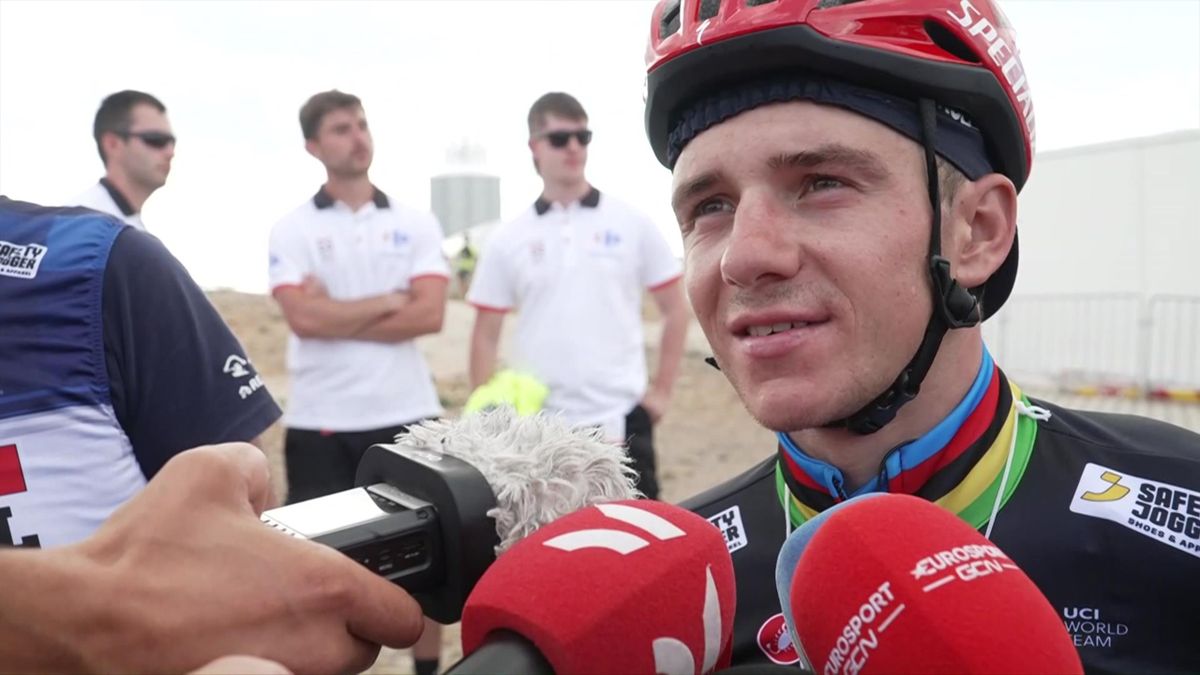 Vingegaard has reduced the lead to Evenepoel to just five seconds, and Roglic is eleven seconds behind the world time trial champion from Glasgow.
Both of them were satisfied when they reached the finish line. "It was really good," said Roglic. "Today my legs were a little better. Of course there's still a long way to go. But a good day, we'll enjoy it." Before the stage, Vingegaard had already made it clear that the team had a plan, and when asked about it, the Slovenian smiled: "We can't complain. It went well. We won the stage and made up the time. You can't." I don't ask for more."
Vuelta 2023: Martinez is the youngest captain of a Grand Tour since 1904
Vingegaard also smiled at the end. "It was a good stage," said the Tour winner from Denmark. "We did very well today. The guys were great at the start. We pushed Sodal Quick-Step and it went very well for us." Even if his start wasn't easy in the second mountain stage: "My legs were fine, at least better than in the last few days. I struggled a bit at the beginning, but fortunately I found my strength in my legs." once again."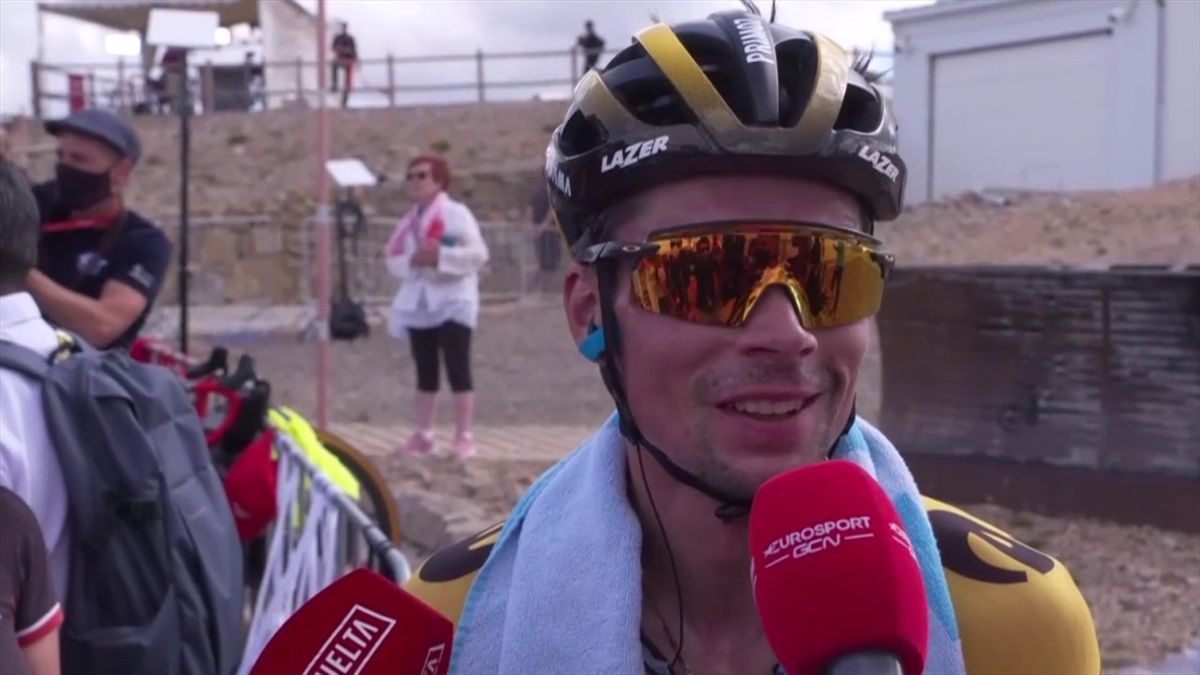 Martínez also achieved a historic coup by wearing the red jersey: the 20-year-old Frenchman is now the youngest overall captain on a Grand Tour since 1904. The second kiss is behind Spaniard Marc Soler (UAE team/+0:51) and Dutch Footballer (Bahrain victorious/+ 1:41). Soler in particular, known as a strong climber, has put himself in a good starting position in the overall standings.
Kamna (+10:22) and Buchmann (+11:36) are 29th and 30th overall, and the best Bora rider is the Belgian Sian Ujtdebrex in 15th place (3:08). Bora captain Alexander Vlasov is 18th overall. (+3:36).
Friday (from 2:30 pm live on Eurosport 1 and beyond
Discover+
) The Tour of Spain continues with a 200.8km stage from Utiel to Oliva. Since there will not be a single mountain classification and the last 80km or so will be completely flat in the direction of Olivia, there should be a sprint in the seventh division.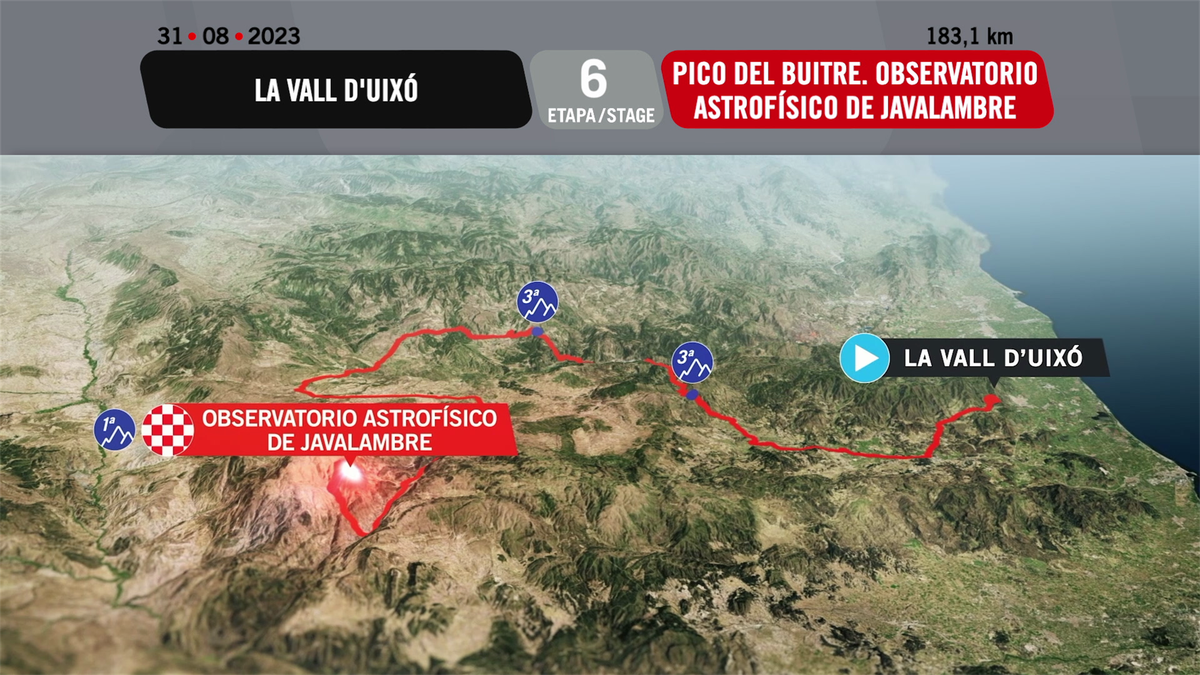 "General writer. Twitter fanatic. Award-winning alcohol practitioner. Pop culture guru."