The town of Grindavik, inhabited by about 3,700 people, was evacuated. The nearby Blue Lagoon, the island's largest tourist attraction in the North Atlantic, has also been closed.
on Iceland Numerous earthquakes raised fears of a volcanic eruption. For safety reasons, the town of Grindavik, which has a population of about 3,700 people, was evacuated. The nearby Blue Lagoon, the island's largest tourist attraction in the North Atlantic, has also been closed. Because of the so-called earthquake swarm, the police declared the situation dangerous.
➤ Read more here: Thousands of earthquakes in Iceland: Fears grow about volcanic eruption
This level of alert system means that the authorities see an increased danger and measures are being taken to ensure the safety of people in the area. "There has been serious damage to homes and infrastructure, but they can all be repaired," Icelandic President Gudní Johansson told RUV radio on Saturday. The dangerous situation continues. "But we are grateful that there were no casualties," Johansson said. Pictures showed long cracks in the streets, and at the Grindavik Golf Course the ground opened up several meters wide. The place is like a ghost town, no one is allowed to enter.
More than 400 earthquakes since midnight
Since midnight alone, authorities have recorded more than 400 earthquakes in the area located on the Reykjanes Peninsula, southwest of the capital, Reykjavik. RUV reported that 15 of them had a magnitude of more than 3.0 and 2 had a magnitude of more than 4.0. Bjarke Caldalons Vries from the Meteorological Agency said that the number of earthquakes had decreased compared to the previous day. It's also not so heavy anymore. However, according to scientists, a volcanic eruption may occur if earthquakes continue.
Volcanologist Thorvaldur Thordarson told RUV that the risk of an eruption had increased significantly. He expects a few hours or a few days – if the ground doesn't calm down after all. Thordarson said it was clear that magma at a depth of four to five kilometers had been collecting in a storage chamber for two weeks. Earthquakes are a result of this because the magma creates space for itself.
The timing of a volcanic eruption cannot be accurately predicted
Expert Friis said that the exact time of the volcanic eruption cannot be predicted. The exact location can only be estimated. The magma tunnel now extends under Grindavík. But it is possible for the explosion to occur under the sea.
The new earthquake swarm began approximately two and a half weeks ago. Since then, thousands of earthquakes have occurred. Volcanic eruptions have already occurred on the peninsula in 2021, 2022 and this summer. Each of them was announced by a longer series of earthquakes. There was no danger to populated areas in all three explosions. But this time, the Svartsinji geothermal power plant next to the Blue Lagoon was viewed with concern.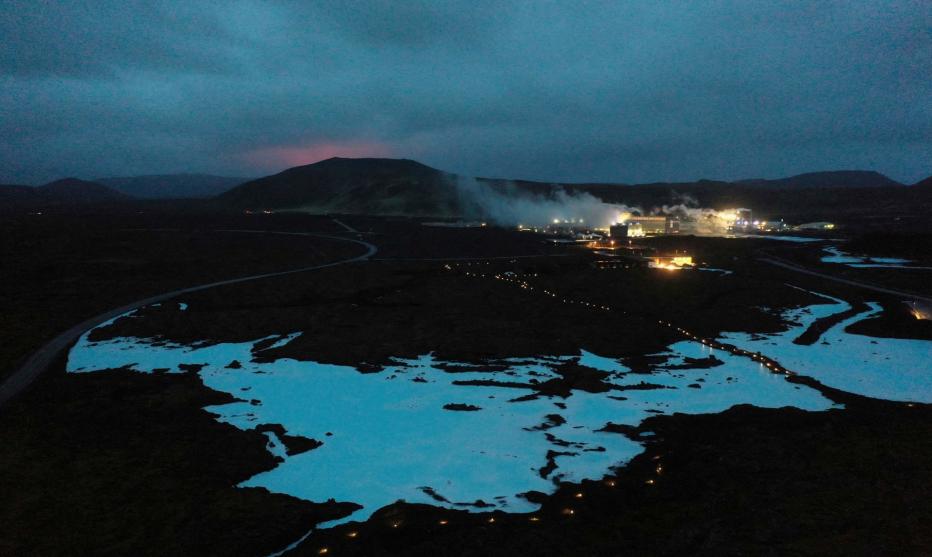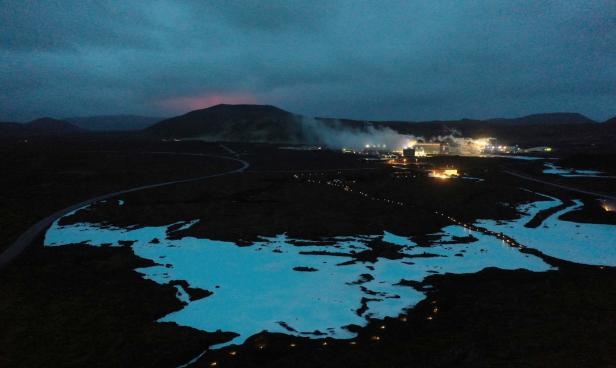 "We can turn our smallness into strength"
President Johansson called on residents to unite. "Iceland is a small country," he added. But this can definitely be useful. "We can turn our smallness into strength. Sometimes we're like a little family."
There are frequent earthquakes and volcanic eruptions in Iceland. Just in July, a volcanic eruption with stunning images occurred for the third year in a row. Even then, thousands of emissions announced the eruption.
While Reykjavik is the island's main urban area with a population of about 390,000, relatively few people live on the Reykjanes Peninsula. Keflavik Airport was not affected by the recent volcanic eruptions. Things looked very different in the spring of 2010: a volcanic eruption of the Eyjafjallajökull glacier threw international air traffic into chaos for days.
➤ Read more here: Etna volcano spews lava
Informed anytime, anywhere
Secure unrestricted access to all KURIER digital content: bonus content, e-paper, online magazines and more. Try your KURIER digital subscription now.
"Food practitioner. Bacon guru. Infuriatingly humble zombie enthusiast. Total student."